Overcome the Production Difficulties—Henan Mine Production Promotion Meeting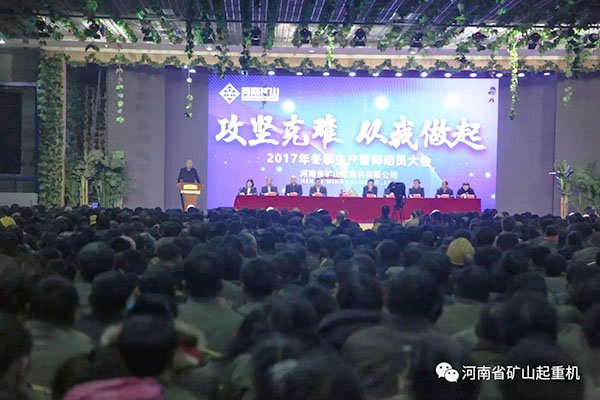 On 23th December, 2017, Henan Mine Crane held a promotion meeting for winter period.
In the meeting, the production department vice president informed the production situation: In this period, the order quantities have exceeded the historical record so that Henan Mine Crane faces big production challenge. Company reputation will be affected if we cannot complete the orders production. The only thing we can do now is promoting the production process, working harder and to overcome the production difficulty!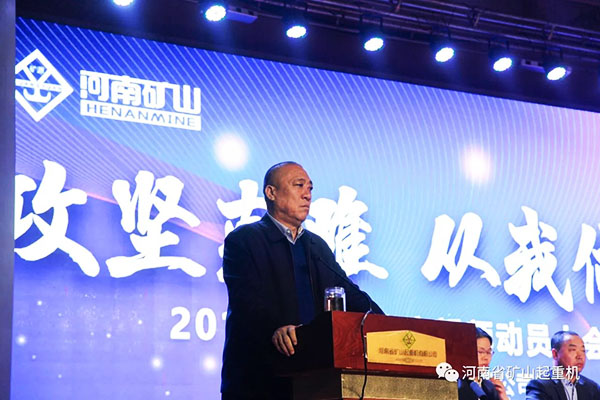 Mr. Cui made an important speech, he pointed out: At present, company operates well with no fund-raising, no loans and no arrears. Because of customers' trusts, our order volume breaks through the historical records. Under this huge production pressure, anyone of us should avoid any procrastinate happens in our production work. We should accord with unified deployment of company, decompose the targets reasonably, then the orders before China Spring Festival could be completed definitely. Only in this way, the customers 'trusts could be maintained.
Mr. Cui said: I will lead all of us to work! We could complete decomposed production target depending on our production capacity. The only way now is to working harder. We can overcome all difficulties; Henan Mine Crane should show its hard struggle spirit!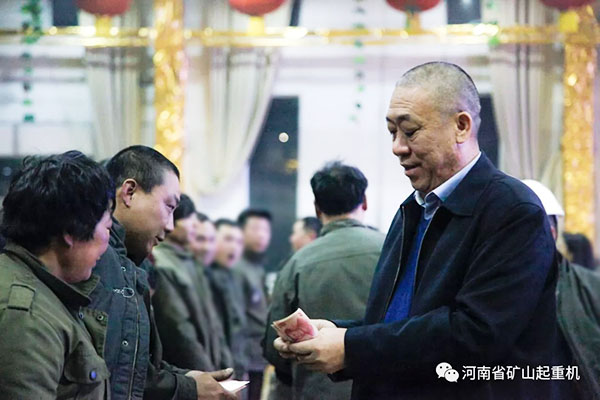 In the end, Mr. Cui issued heating cost of 200Yuan to every employee, and also take 1 million Yuan into production department to reward the outstanding team and staff.