Henan Mine company Listed into 2017 Top 100 Private Enterprises in Henan
On November 8, The provincial Federation of Industry and Commerce released a list of "Top 100 Private Enterprises of Henan in 2017". For our excellent performance and solid strength, Henan Mine is included in the list.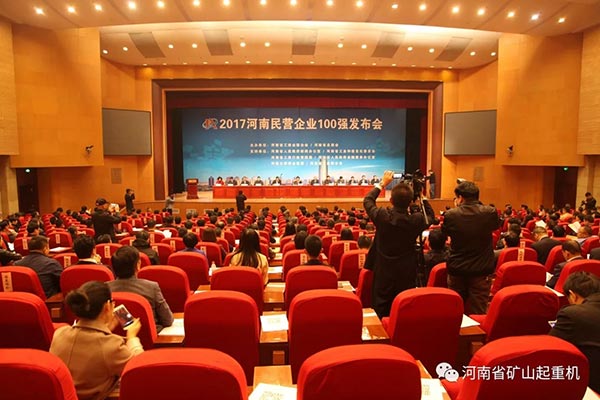 The private economy of Henan is an important engine for economic structure adjustment and innovation driving, which has witnessed a stable improvement in quality and effectiveness and a continuous optimization in industrial structure, and played an important role in stabilizing the growth, adjusting the structure, creating jobs and improving people's livelihood.
Henan Mine is an enterprise of Henan with a history of 15 years. With four characteristics, namely, a pragmatic working style, an innovative spirit, an open mind and a thanksgiving attitude, Henan Mine has been committed to the development of substantial economy, the construction of manufacturing industry. Relying on its strategic foresight and industrial vision, it has correctly grasped the trend of industrial development and the market and secured an advantageous status in the crane industry.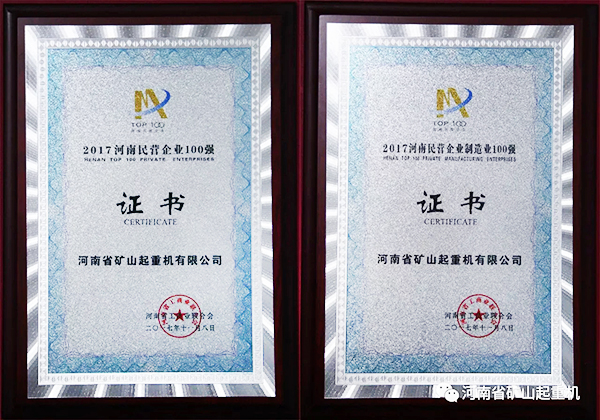 We will further enhance our technical innovation, business revenue, scale of assets and contribution to the society, leading the innovative development and making our due contribution to the economic development of Henan.